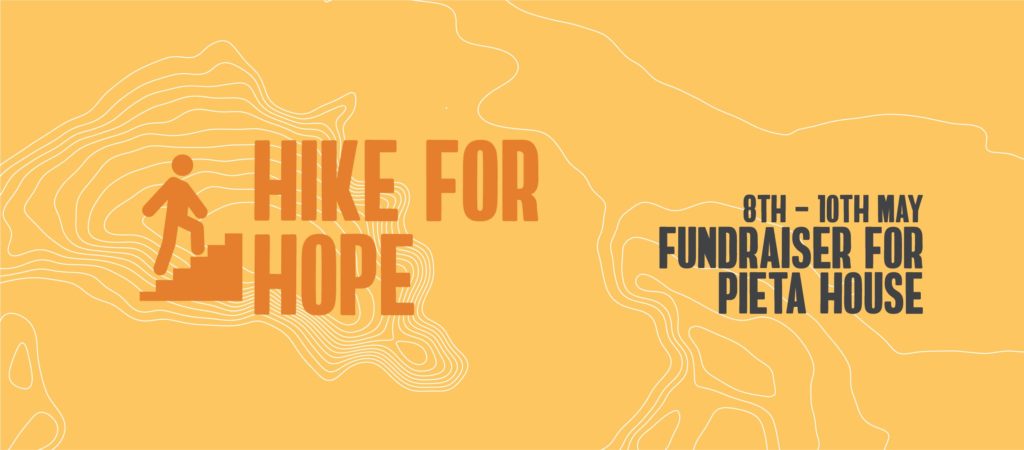 Hike for Hope
Scouting has long supported the annual Darkness into Light event to raise funds for Pieta House. The mission of Pieta House is to 'support people and communities in crisis by providing freely accessible, professional services to all'.
A more essential service right now than ever, and yet, the COVID-19 restrictions in place will mean that the opportunity to raise vital funds through the Darkness into Light walk will not happen.
We are asking you to support this great cause by donating on behalf of someone who is Hiking for Hope or take on the challenge and donate on your own behalf.
So how do you get involved?
Take Part or Support:
Choose whether you want to take on the Hike for Hope Challenge or simply support Hike for Hope.
– Take part: Register by donating to Hike for Hope Go Fund Me page or get your family and
friends to sponsor you by donating on your behalf.
– Support: Simply make a Donation to Hike for Hope Go Fund Me page.
– Go fund Me Link: gf.me/u/xyzn4b
How to Take Part in Hike for Hope:
1. Register: To register simply go on Go Fund Me page and Donate to Hike for Hope.
2. Individual or Team: Do you want to take this challenge on by yourself or would you prefer to work together and complete as a relay team?
3. Choose your Challenge: Mountain or Trail? Choose which hiking challenge you want to undertake, (List below).
4. What does your Challenge require: Read the list below and note the total steps or flights of stairs required to complete your chosen Virtual Mountain or Trail.
Example: Lugnaquilla, Leinster – 330 flights of stairs
For Individuals: Complete the challenge at your own pace, over the weekend.
For Teams: Split the distance evenly across the team, i.e. teams of 6, divide the distance by 6 330 divided by 6 = 55, so each member of the team must climb up and down the stairs 55 times, at their own pace.
5. Share your Challenge: Share what you are doing on Social Media with the Hashtag #hikeforhope.
6. Download App to track your Challenge: Some apps that will help you realise your goal are Map my Run, Run Keeper, Nike Run Club, Strava, Map my Walk by Under Armour or a similar app that will allow you to record your distance without counting the normal steps you take in your day.
7. Complete your Challenge: Hike for Hope between 12pm on 8th May and midnight 10th May.
Follow Hike for Hope on Facebook here.