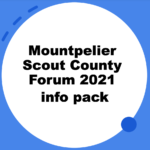 Hi All,
Please note that our bi-weekly meeting for this week will be replaced by the County Youth Forum. A Youth Forum is a meeting where young people from the county can share ideas and views on particular issues that affect them.
When: Thursday 25th February 2021 @ 7:00PM – 9:00PM.
How: Via Zoom (link below)
More Info: Click here to find more information.
We would encourage all our youth members to join! Please let us know if you have any questions about this event.